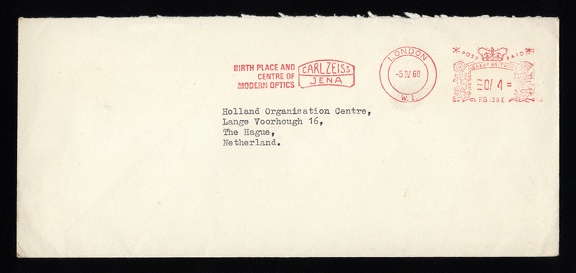 Item no. M329 (meter)

Type: frankmark

Country: Great Britain

Date of use: 5 April 1968

Red meter (on cover) advertising the company CARL ZEISS in Jena (Germany), one of the oldest and biggest manufacturer of optical instruments and photographic lenses. The meter's slogan reads: "Birth place and centre of modern optics".

Created on

Albums

Visits

1993