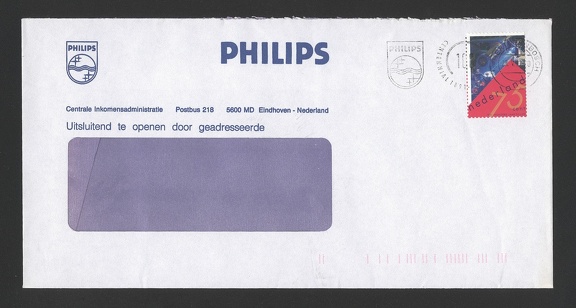 Item no. P817 (cover)

Type: cover

Country: The Netherlands

Date of use: 28 May 1991

Business stationery (cover) used by the PHILIPS N. V. in Eindhoven (The Netherlands), one of the largest electronics companies in the world focused, among other things, on producing diversified lighting equipment. The cover bears stamped special cancel commemorating the centenary of the company (1891 – 1991).

Created on

Tags

Albums

Visits

1026