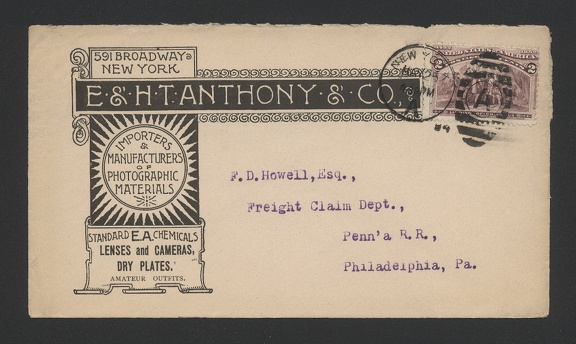 Item no. P770a (cover)

Type: cover

Country: USA

Date of use: 25 May 1894

Business stationery (cover, front of) used by the company E. & H. T. ANTHONY & Co. in New York (USA), the largest supplier and distributor of photographic supplies in the USA in 19th century. In the years 1870 – 1902 the Company published monthly magazine ANTHONY'S PHOTOGRAPHIC BULLETIN. The company manufactured also two cameras of their own design – inexpensive box camera BUCKEYE and a bellows one – MARLBOROUGH.

Created on

Tags

Visits

1830

Rating score

1.76

(1 rate)