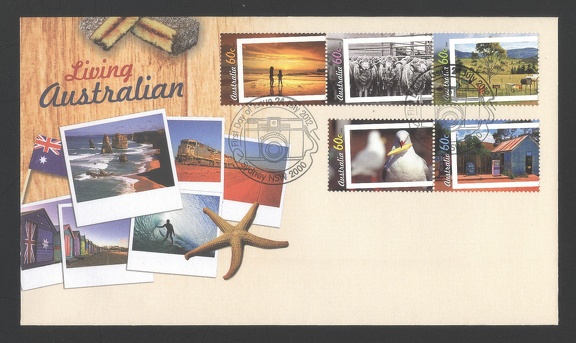 Item no. P672a (cover)

Type: cover

Country: Australia

Date of issue: 24 July 2012

Catalog number:

FDCover (front of, bearing special cancel showing a camera) with 5 stamps "Living Australian" presenting winning photographs from a Competition of Photography. The contest asked to "Creatively explore the theme 'Make Your Mark Australia' through the medium of photography".