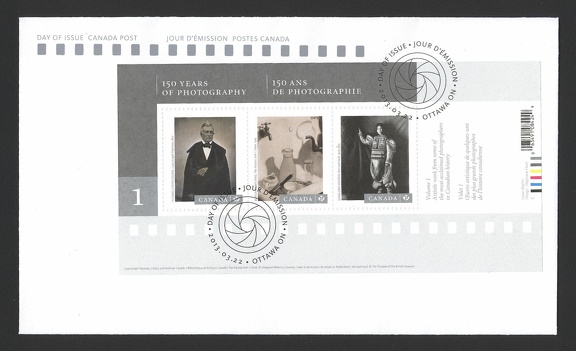 Item no. P649 (cover)

Type: cover

Country: Canada

Date of use: 22 March 2013

Cover (FDC) with stamp issued to commemorate the 150TH ANNIVERSARY OF PHOTOGRAPHY in Canada. It bears a souvenir sheet with three stamps showing reproductions of photographs made by (I) THOMAS COFFIN DOANE, (II) by MARGARET WATKINS and (III) by GERALDINE MOODIE.

Created on

Tags

Visits

1024