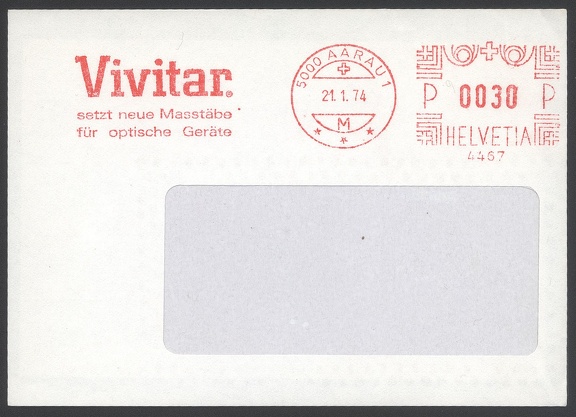 Item no. M240 (meter)

Type: frankmark

Country: Switzerland

Date of use: 21 January 1974

Meter on cover used by Swiss branch of VIVITAR CORPORATION, manufacturer, distributor and marketer of optical and photographic equipment. The company was founded in 1938 by Max Ponder and John Best as Ponder & Best, and was based in Oxnard (California, USA). The slogan reads: "Vivitar sets new standards to optical devices ". Since 2008 the Vivitar brand name is used by the company Sakar International in Edison (New Jersey, USA).

Created on

Tags

Albums

Visits

2653

Rating score

1.95

(1 rate)