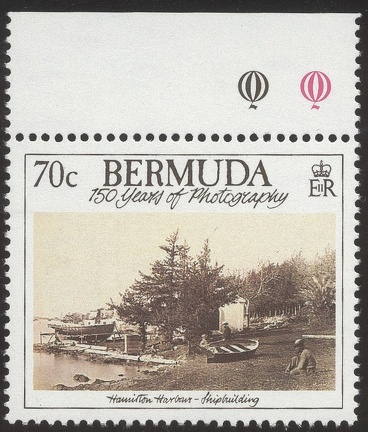 Item no. S274 (stamp)

Type: stamp

Country: Bermuda

Date of issue: 11 May 1989

Catalog number: Scott no. 559 (of 555 – 560)

Stamp [V] (of a 6-stamp set with various reproductions of early Bermuda photographic views) issued to commemorate the 150th Anniversary of Photography. It shows a shipbuilding yard at Hamilton Harbour.