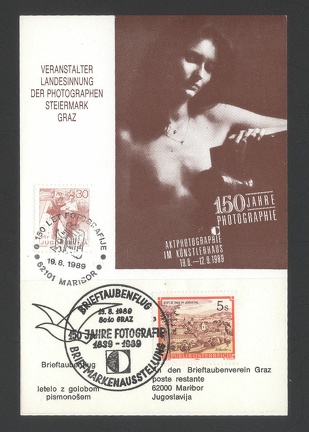 Item no. P616 (postcard)

Type: cover

Country: Yugoslavia/Austria

Date of use: 19 August 1989

Commemorative postcard issued to honor 150TH ANNIVERSARY OF PHOTOGRAPHY. There was a philatelic exhibition organized in Graz (Austria) to celebrate the Anniversary. The postcard travelled the distance Graz (Austria) – Maribor (Yugoslavia) via pigeon carrier post and bears relevant cancels from both places.

Created on

Tags

Albums

Visits

1629