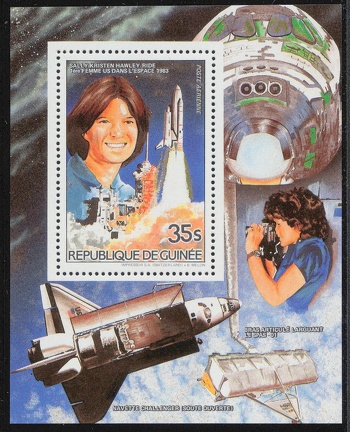 Item no. S261 (stamp)

Type: stamp

Country: Guinea

Date of issue: 26 May 1985

Catalog number: Scott no. 929 (of 925 – 930)

Stamp (in form of a souvenir sheet) of 6-stamp set commemorating space achievements. It honors SALLY KRISTEN RIDE (1951 - 2012), American physicist and astronaut, first American woman in space (STS-7 mission in 1983). The illustration shows space shuttle Challenger, portrait of Sally K. Ride and, at the margin – her holding a camera.