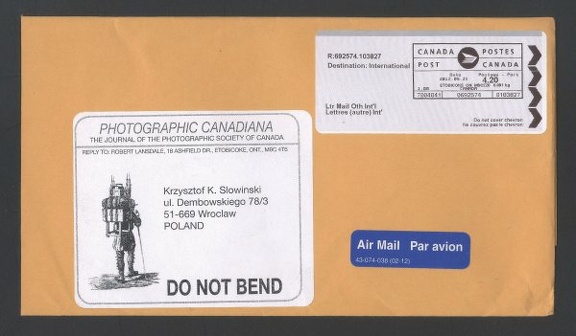 Item no. P505 (cover)

Country: Canada

Date of use: 21 September 2012

Business stationery (cover/mailer) used by the publishers and editors of PHOTOGRAPHIC CANADIANA, the journal of Photographic Society of Canada. The magazine provides information on all aspects of photographic history with a Canadian emphasis, and is published five times a year.