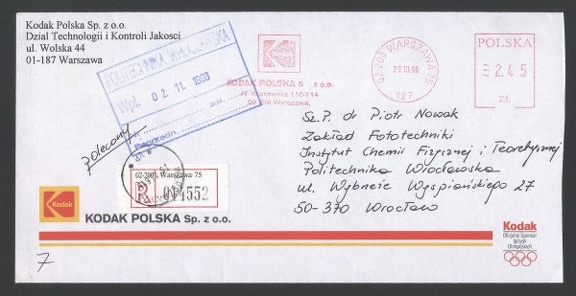 Item no. P439 (cover)

Type: cover

Country: Poland

Date of use: 29 October 1998

Business stationery (cover of a registered letter) used by the company KODAK POLSKA Sp. z o.o. of Warszawa, with frankmark bearing the company's logo printed on it. The letter was addressed to scientist from the Department of Photographic Chemistry in the Wroclaw Technical University.
The cover bears also a caption: Kodak – Official Sponsor of Olympic Games.

Created on

Tags

Visits

65156