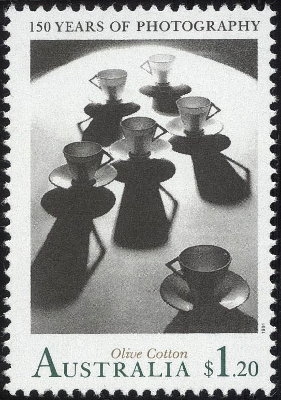 Item no. S85 (stamp)

Type: stamp

Country: Australia

Date of issue: 13 May 1991

Catalog number: Scott 1217 (of 1215a-b - 1217)

Stamp issued to commemorate the 150th Anniversary of Photography in Australia.
It shows reproduction of a photograph entitled "Teacup Ballet" taken in 1953 by OLIVE COTTON (1911 - 2003).

Created on

Tags

Visits

136747

Rating score

0.16

(11 rates)