Home
/
Item no. 9 (stamp)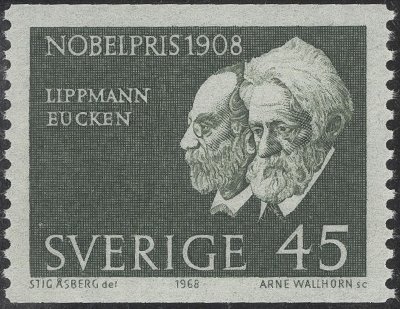 Item no. 9 (stamp)

Type: stamp

Country: Sweden

Date of issue: 10 December 1968

Catalog number: Michel 427

Stamps issued to honor Nobel Prize winners. One of them shows portrait of GABRIEL LIPPMANN [1845 – 1921], Franco-Luxembourgian physicist and inventor (Nobel Prize in 1908 for "his method of reproducing colours photographically based on the phenomenon of interference"), and other person. Set of 2 stamps, the other stamp not relevant to photography.