Home
/
Item no. 36 (stamp)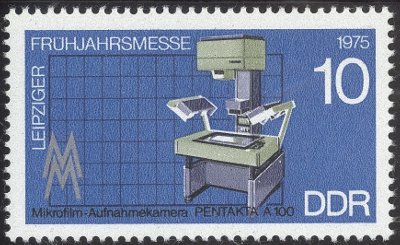 Item no. 36 (stamp)

Type: stamp

Country: DDR (German Democratic Republic)

Date of issue: September 1965

Catalog number: Michel 1130 – 1132, Scott 785 – 787

Stamps issued to commemorate Spring Trade Fair in Leipzig. A 2-stamp set. The stamp no. 2023 shows microfilm camera PENTAKTA A 100.
The other stamp not relevant to photography.