Home
/
Item no. S86 (stamp)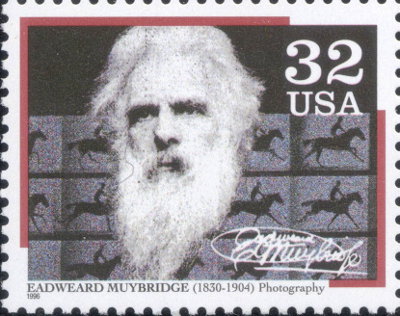 Item no. S86 (stamp)

Type: stamp

Country: USA

Date of issue: 22 February 1996

Catalog number: Scott 3061 (of 3061 – 3064)

Stamp issued to honor American inventors.
Part of a 4-stamp set "Pioneers of Communication". It shows portrait of EADWEARD MUYBRIDGE (1830 - 1904), photographer and inventor, regarded as a cinema pioneer.