Home
/
Item no. 117 (stamp)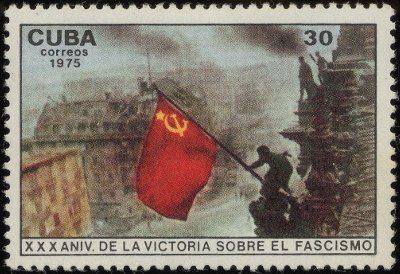 Item no. 117 (stamp)

Type: stamp

Country: Cuba

Date of issue: 9 May 1975

Catalog number: Scott 1973

Stamp commemorates 30th anniversary of liberation from fascism. Single stamp. It shows graphic representation of Yevgeni Khaldei's [1917 – 1997] photograph of Russian Red Army soldiers mounting national flag at the roof of Reichstag building (Third Reich parliament). The photograph was taken after the fall of Berlin in May 1945.