Home
/
Item no. B33 (presentation pack)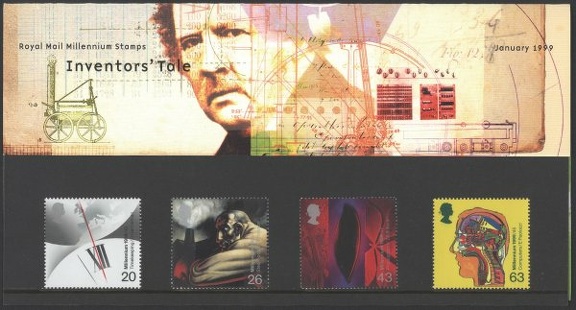 Item no. B33 (presentation pack)

Type: presentation pack

Country: Great Britain

Date of issue: 12 January 1999

Presentation pack with 4-stamp set INVENTORS. One of the stamps (value 43 p) honors William Henry Fox Talbot (1800 – 1877), inventor of true photographic process. It shows some of the first photographic images of leaves and flowers that Talbot obtained by putting them on a light-sensitized paper and exposing to sunlight. The stamp holder's upper illustration shows also partial image of his self-portrait taken in 1864.

Created on

Tags

Albums

Visits

13069

Rating score

0.38

(3 rates)