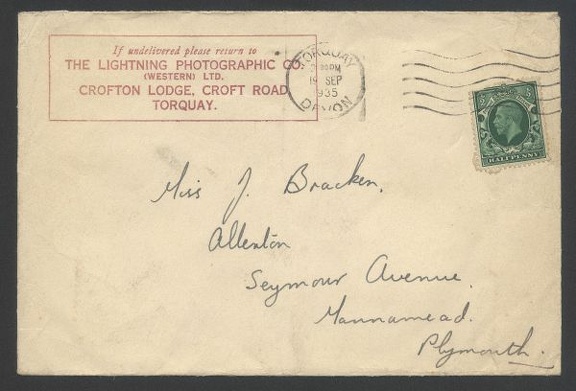 Item no. P356a (cover)

Type: cover

Country: Great Britain

Date of use: 19 September 1935

Business stationery (cover, front of) used by the company THE LIGHTNING PHOTOGRAPHIC CO. (Western) Ltd. in Torquay (Great Britain). The back of the cover shows a caption advertising SELO film (manufactured by the company Ilford Limited).


Created on

Tags

Albums

Visits

22693

Rating score

0.55

(3 rates)