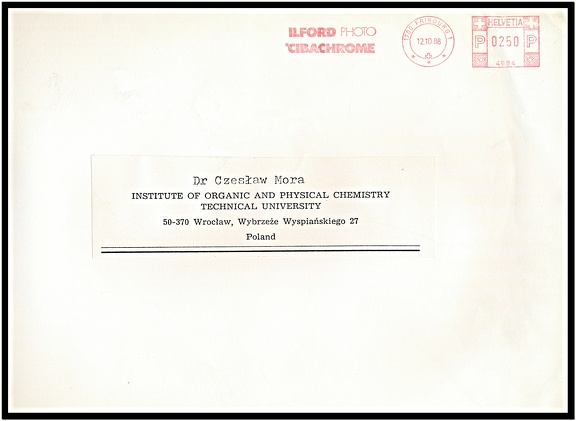 Item no. M543 (meter)

Type: frankmark

Country: Switzerland

Date of use: 12 October 1988

Red meter on large cover (mailer) used by the company ILFORD AG in Fribourg (Switzerland), a division of the company Ilford Limited in Great Britain. It advertises "Ilford Photo CIBACHROME" – printing material used for making color prints directly from color transparencies (The Silver Dye Bleach Process). The letter and enclosures were sent to a scientist in the Wroclaw University of Technology (Poland).

Created on

Tags

Albums

Visits

285