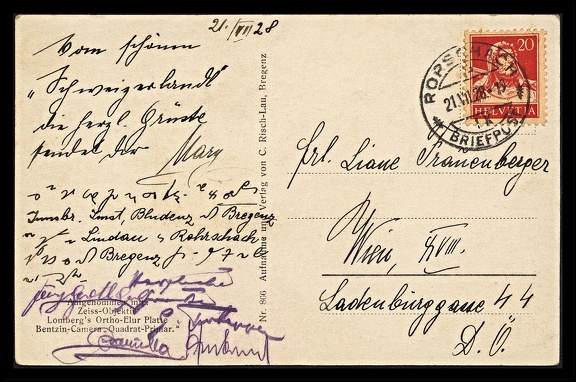 Item no. P1884a (cover)

Type: cover

Country: Switzerland

Date of use: 21 July 1928

Postcard (viewcard, front of) presenting view of the city Rorschach (Switzerland). The photograph was taken with the camera Quadrat-Primar, manufactured by Curt BENTZIN of Görlitz (Germany), equipped with Carl ZEISS lens, on the negative dry plate Ortho-Elur manufactured by the company Ernst LOMBERG of Langenberg.

Created on

Tags

Albums

Visits

463