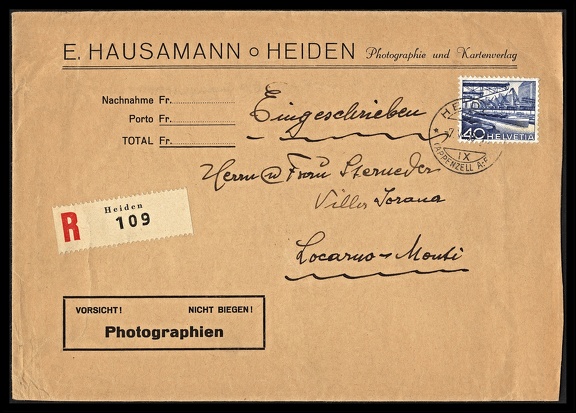 Item no. P1770 (cover)

Type: cover

Country: Switzerland

Date of use: 7 June 1950

Business stationery (cover) used by the company E. HAUSAMANN Photographie und Kartenverlag in Heiden (Switzerland). The company was founded by Ernst Gottfried Hausamann-Brizle (1871 – 1958), photographer. His photographic business was started in Appenzell in the year 1893 (to 1901), and was continued in Heiden from 1901 to 1956. He was the member of the Swiss Photographers Association (SPhV – [Schweizerischer Photographen Verband]) 1902-1947 and, in the years 1925-1934 also President of the Association.

Created on

Tags

Albums

Visits

578