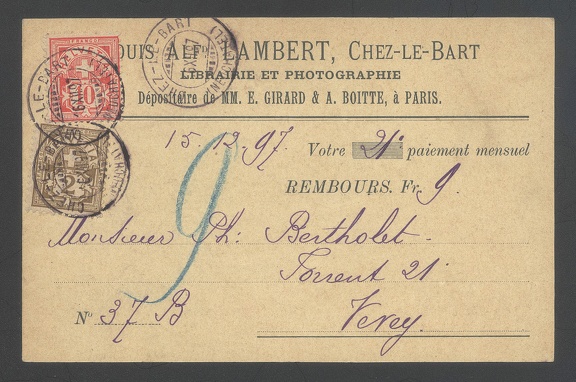 Item no. P1124 (postcard)

Type: cover

Country: Switzerland

Date of use: 6 December 1897

Business stationery (postcard) used by the agent of the company GIRARD & BOITTE of Paris (France) in Chez-Le-Bart (Switzerland). The company was founded in 1885 and its successor J. Girard & Co. manufactured several models of folding cameras bearing common names "Le Radieux" and "Le Rêve".

Created on

Tags

Albums

Visits

524