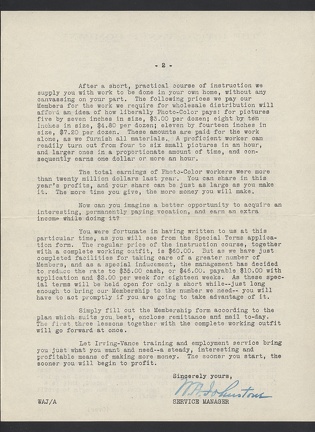 Item no. P1115c (letter)

Type: cover

Country: Canada

Date of use: 11 January 1932

Business letter used by the company IRVING VANCE Co. Ltd., in Toronto (Canada) offering opportunity to increase one's income by making a work in home. The work consisted in coloring photographs (photographs to work on and materials furnished).