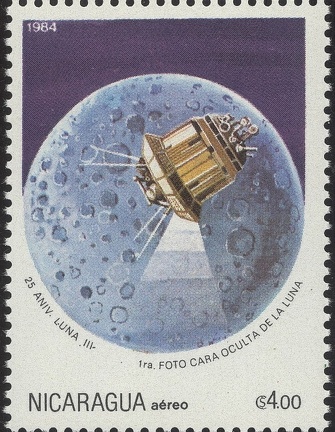 Item no. S371 (stamp)

Type: stamp

Country: Nicaragua

Date of issue: 20 April 1984

Catalog number: Scott no. 1349 (of 1344 – 1350)

Stamp of a 7-stamp set "Achievements in space research". It shows imaginary graphic representation of unmanned space probe LUNA 3 (aka LUNIK 3) that on 7 October 1959 photographed the other (dark) side of the Moon and transferred the image onto Earth. The stamp honors 25th anniversary of the event.

Created on

Tags

Visits

611