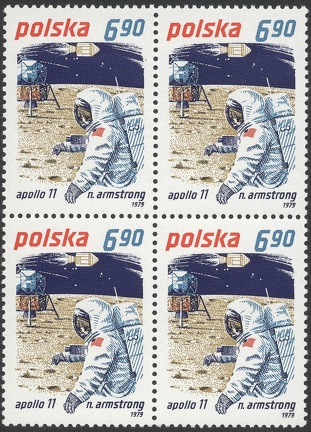 Item no. S354 (stamp)

Type: stamp

Country: Poland

Date of issue: 28 December 1979

Catalog number: Scott no. 2369 (of 2365 – 2369)

Stamp (a block of four of) of a 5-stamp set issued to honor "Space achievements". It shows graphic representation of NEIL ARMSTRONG, the Apollo 11 mission commander, and his name. N. Armstrong wears Hasselblad EDC camera.

Created on

Tags

Visits

738