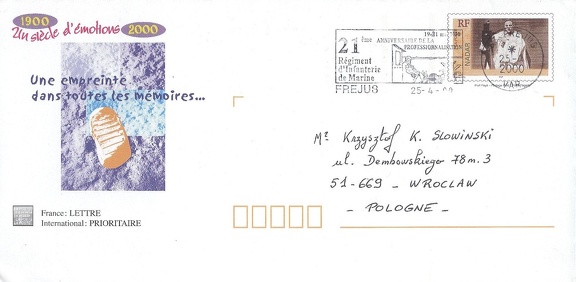 Item no. P927 (cover)

Type: cover

Country: France

Date of use: 25 April 2000

Cover with engraved stamp that honors NADAR [real name Gaspard-Félix Tournachon] (1820 – 1910), French photographer. The left-hand cachet shows graphic representation of a photograph taken by the APOLLO 11 mission (1969) commander NEIL ARMSTRONG of a bootprint impressed in the Moon's dust by EDWIN "BUZZ" ALDRIN, pilot of Lunar Module (LM) "EAGLE".

Created on

Tags

Visits

980