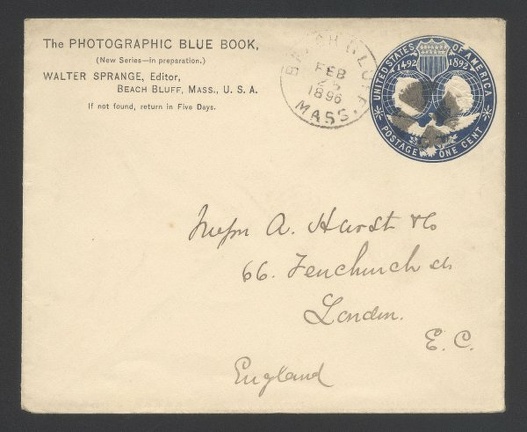 Item no. P418 (cover)

Type: cover

Country: USA

Date of use: 25 February 1896

Business stationery (cover) used by the publishers of THE PHOTOGRAPHIC BLUE BOOK in Beach Bluff (Massachusetts, USA). The Photographic Blue Book was a directory of societies of amateur photographers in the USA. It was published annually.


Created on

Tags

Visits

942