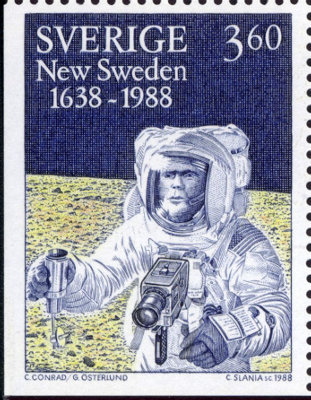 Item no. S7 (stamp)

Type: stamp

Country: Sweden

Date of issue: 29 March 1988

Catalog number: Michel 1477 (of 1473 – 1478), Scott 1676 (of 1672-1677)

Stamp honoring "New Sweden" promotion. Part of a 6-stamp set. It shows an Apollo mission astronaut holding a Hasselblad EDC.
Other stamps of the set not relevant to photography.


Created on

Tags

Visits

5662