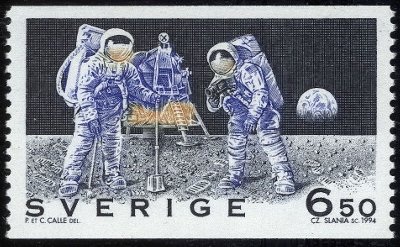 Item no. S6 (stamp)

Type: stamp

Country: Sweden

Date of issue: 11 May 1994

Catalog number: Scott 2083, Michel 1835 (of 1834 – 1835)

Stamp issued to commemorate the 25th anniversary of the first manned Moon landing. It shows two astronauts – one holding a Hasselblad EDC (Electric Data camera).


Created on

Tags

Visits

1212