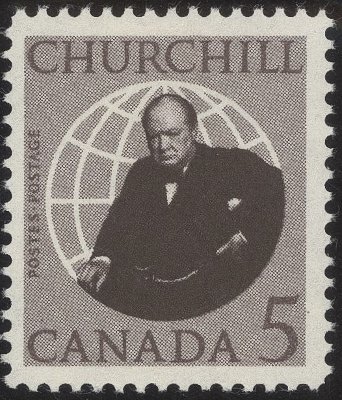 Item no. S140 (stamp)

Type: stamp

Country: Canada

Date of issue: 12 August 1965

Catalog number: Scott 440

Stamp (single) issued to commemorate the death of Sir Winston Spencer Churchill (1874 – 1965), British Prime Minister. The stamp´s design is based on the photograph taken in 1941 by Canadian photographer Yousuf Karsh (1908 – 2002).